Zufix- fixátor hlavy
Táto vychytávka má za úlohu spríjemniť cestovanie od najmenších až po tých väčších pasažierov. Sama som sa stretla s touto vecičkou vrámci témy nosenia detí. Možno si niektorí poviete, ako môže mať súvis práve nejaký fixátor hlavy a nosenie, ale odpoveď je, že súvis to mať môže. Ergonomický nosič Zumbucca a tento fixátor Zufix, ktorý môžete na obrázku vidieť, majú jedného spoločného menovateľa, ktorým je samotná autorka Mgr. Zuzana Bakičová. Práve ona prišla popri svojej práci s vyrábaním certifikovaných, vychytaných nosičov Zumbucca aj k takémuto super nápadu. Počas cestovania, ktorého má pri prezentáciách svojho nosiča neúrekom, používa tento fixátor veľmi často. Vznikol však prvoplánovo pre autorkinu kamarátku. Počas Medzinárodného týždňa nosenia detí v Novej Bani nás samotná pani Bakičová navštívila, preto som využila túto šancu a opýtala som sa jej na tento už spomínaný Zufix, s ktorým som sa stretla len na facebooku. Bola som potešená tým, že tento výrobok doniesla so sebou, pričom bola aj možnosť zakúpiť si ho. Preto som to využila a kúpila som si jeden do našej rodiny, aby som ho skúsila a potom napísala recenziu naň.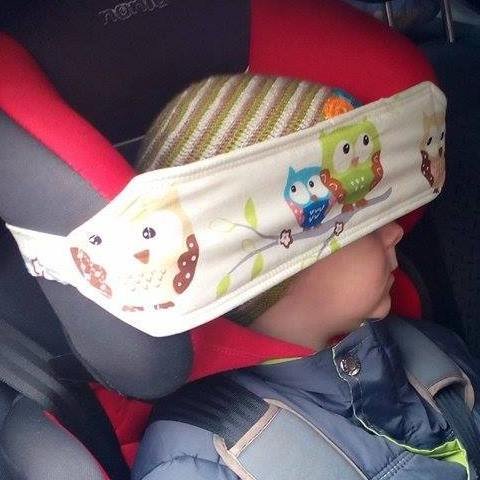 Moja prvá myšlienka pri pohľade na túto vecičku bola, že to je super nápad, toto musím mať. Keďže s manželom a našim synom cestujeme veľmi často a veľakrát aj na dlhšie trasy, nám tento fixátor padol vhod. Napriek tomu, že máme polohovateľnú sedačku, malému padala hlava dopredu, čo ho veľakrát prerušilo v spánku. Kúpila som mu aj cestovný vankúšik, ktorý sa dával okolo krku, ale bolo to nereálne mu to nasadiť až po zaspatí a ani pred, keďže pred zaspatím bol na to alergický a nechcel mať nič okolo krku. Preto som bola aj pri tomto Zufixe ostražitá, či to môj syn vôbec znesie a bude chcieť mať niečo na hlave.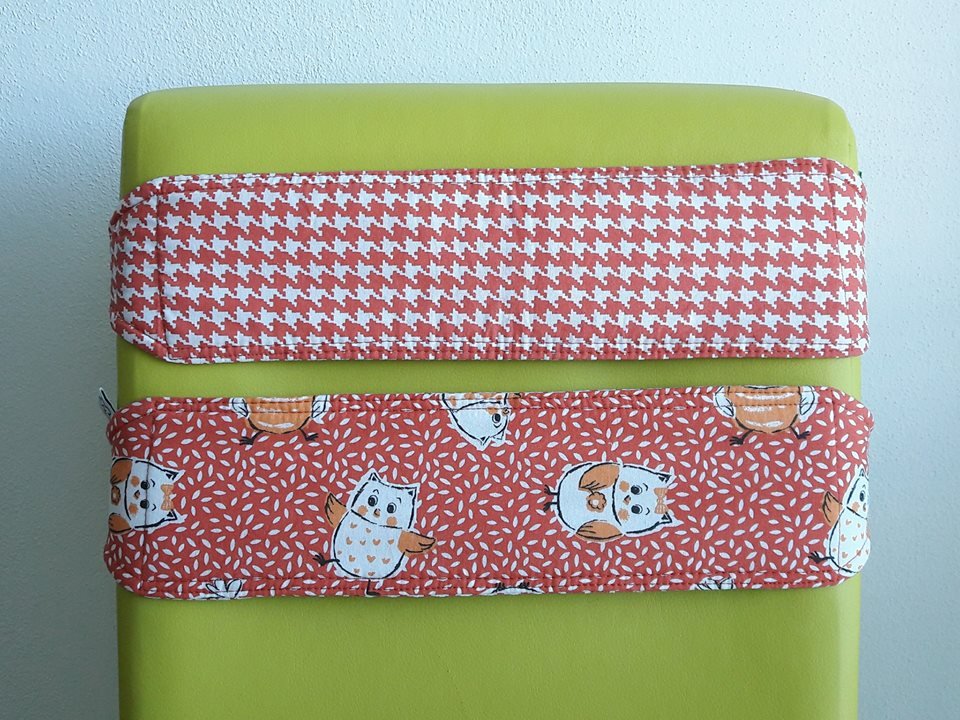 Na moje prekvapenie prvá cesta dopadla vynikajúco. Akonáhle zaspal, nasadila som fixátor hlavy cez čelo, ako je to na fotkách a malý naďalej spal, dokonca ešte dlhšie ako zvyčajne. Keďže mu hlava nepadala, nemalo ho čo vyrušovať zo spánku, dýchalo sa mu super, keďže mal hlavu hore a nepadala mu brada do hrude, čo niekedy spôsobuje chrápanie u detí a sťaženie dýchania. Aplikácia je veľmi jednoduchá. Zufix pripevníte o opierku hlavy autosedačky jednoduchou zapínacou sponou. Boky Zufixu sú mierne pružné, čo poskytuje flexibilitu prispôsobenia aj na hrboľatých cestách, či bezpečnosť pri rýchlom zabrzdení. A poslednou super výhodou je, že dieťaťu tieni oči pred slnkom, čiže vydrží spať oveľa dlhšie ako zvyčajne. Za mňa sto bodov z desiatich. Zufix sa stal našim verným spoločníkom na cestách. Nabudúce to s manželom chceme skúsiť aj na bicykli. A som rozhodnutá, že pri ďalšej príležitosti si musím takúto vychytávku poriadiť aj pre seba.